Schematics Maker - Create Schematic Diagrams Easily
Schematics maker lets you create streamlined schematic diagrams, circuits, and wiring diagrams with a comprehensive list of electrical symbols. It's cloud-collaborative and compatible with Mac, Windows and Linux.
Try it Free
Try it Free
Try it Free
Download for Windows 2000/2003/2008/XP/Vista/7/8/10
Download for Mac OS X 10.10 and later
Download for Linux Debian, Ubuntu, Fedora, CentOS, Mint and more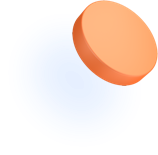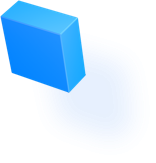 Easy Schematics Maker
Schematics maker focuses on providing the best service for drawing schematics and circuit diagrams. It's a fantastic program with powerful drawing capabilities and rich built-in symbols. No learning curve is required, and it allows users to build precise and good-looking electrical circuits with mouse clicks and export the documents as images, PDFs and other formats.
How to Draw Schematic Diagram
A good-looking schematic diagram can be finished through simple steps of dragging-and-dropping and mouse clicks. Some outstanding features such as connector points, grids and guides, and automatic alignment have made the drawing process extraordinarily easy and efficient.
User Guide - How to Draw Schematic Diagram
Schematic Diagram Examples
Schematics maker comes with many free examples that can be cloned within a click so you can get started quickly. You can access these professionally designed examples either from the software or from our website.
Available Schematic Diagram Types
Starting with the exact drawing template will get you to the right symbols you need. Here are the schematic diagram types available in the software.
Ultimate Schematics Software for Engineers!
Many engineers and electrical professionals love this drag-and-drop based schematics drawing software, and you will, too. You will be impressed by its abundant symbols, amazed by how easy it works and satisfied with the service. Try it today!